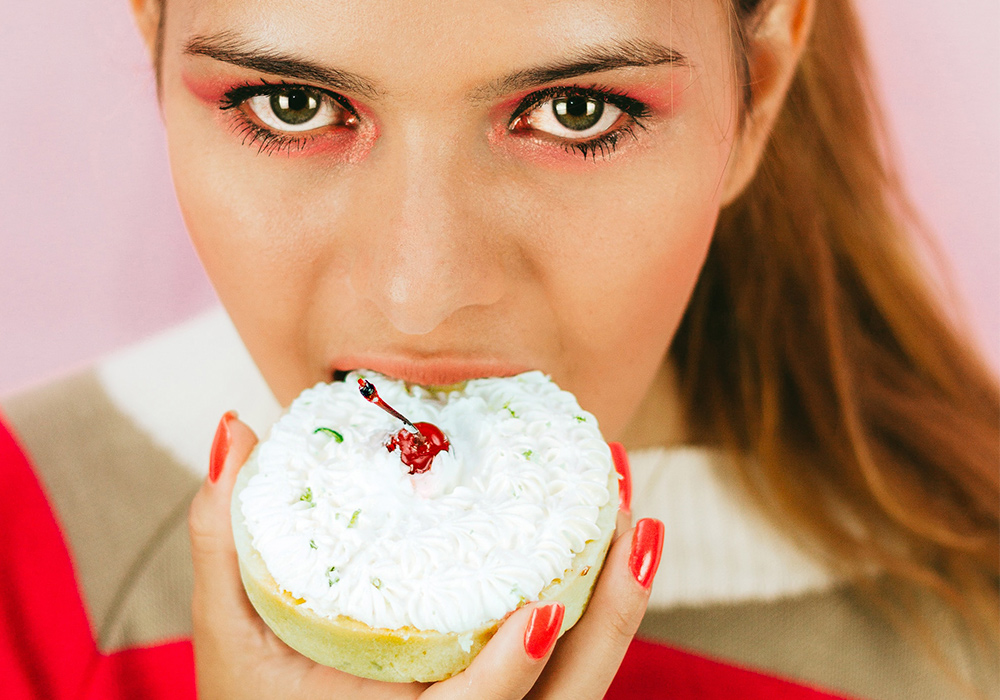 Did you just undergo a teeth whitening treatment, and wonder what is safe to eat without compromizing the results? Brilliant Smile gives you the best tips on what is fine to eat after teeth whitening.
After whitening the teeth, one usually gets the recommendation to not consume any staining foods or beverages for a few days. The reason is because the teeth are more susceptible to discoloration within the first 72 hours. Therefore, one should try to stick to as colorless and non-staining foods as possible during this time.

You can eat this after teeth whitening:
- Natural yoghurt and cottage cheese (not flavored or seasoned)
- Rice, white bread, pasta and potatoes
- Chicken breast or quorn
- Banana, peeled pears or honeydew melon

NanoSeal Total+
If you whiten your teeth at a clinic using Brilliant Smile's products, you have the option to add NanoSeal Total+ to your treatment. The seal enables you to eat whatever you want directly after the treatment! By forming an outer layer of protection, the seal stops discoloring substances from attaching to the teeth and penetrating the enamel. It can really be worth the small extra fee, in order to be able to drink your coffee and eat what you want without it affecting the teeth whitening results, right? In addition, the NanoSeal Total+ helps restoring the enamel instantly and minimizes the occurrence of sensitivity after the treatment. We strongly recommend it!



ONLINE PROMO
Whiteningevo toothpaste - 40% off
This toothpaste is perfect to use after teeth whitening, both to maintain the results and to strengthen the enamel.



There are no comments to this entry.