o.32 MAXIMUM FLOURIDE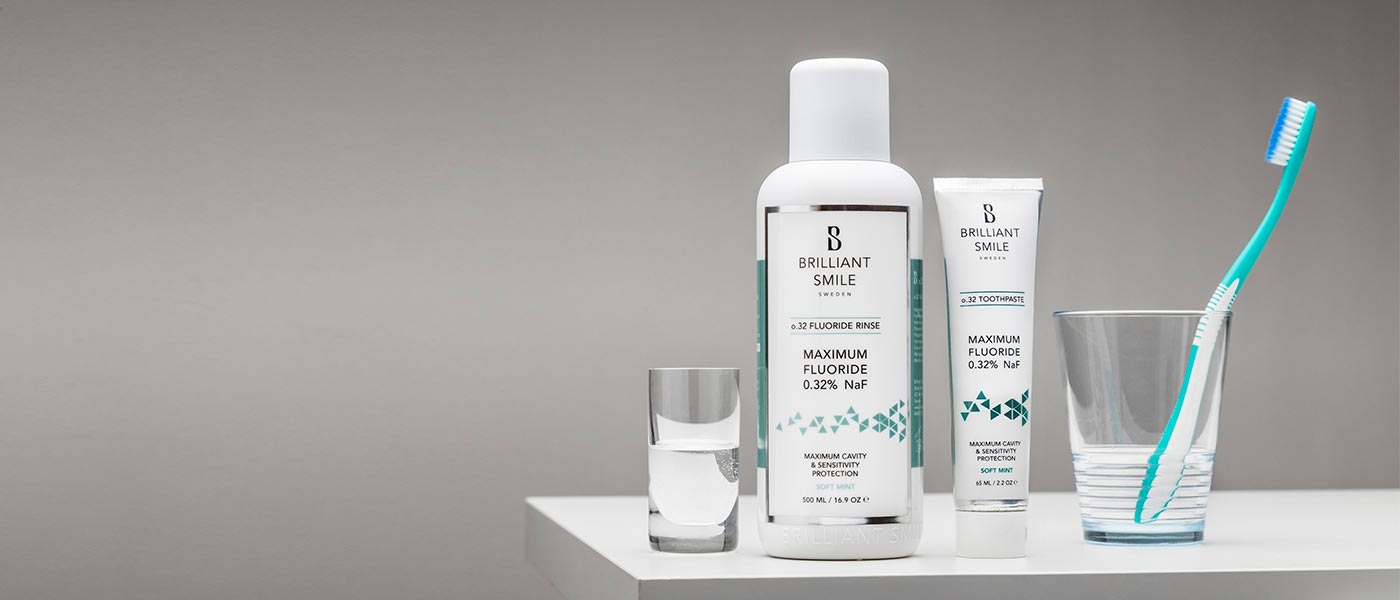 FLUORIDE
Fluoride is a common ingredient in toothpaste and mouthwash, because of its proven effect of preventing cavities and strengthening the teeth enamel. Scientific studies show that an oral care product containing an increased amount of fluoride provides an increased effect as well as prolonged protection.

If you are susceptible to cavities or erosions, simply brushing your teeth with fluoride toothpaste is not necessarily sufficient to provide the best possible protection. Therefore, dentists usually recommend daily use of a high-concentration fluoride rinse, as a complement to brushing your teeth.
BETTER ROUTINE WITH THE NEW O.32
Brilliant Smile o.32 is an oral care series with a maximal fluoride concentration, and was developed together with Swedish scientists and dentists. The series consists of a toothpaste and a fluoride rinse that together provide the best possible protection against cavities and sensitivity. Both products have a soft mint flavor, and are intended for daily use.