REWHITE ORAL CARE (Expired)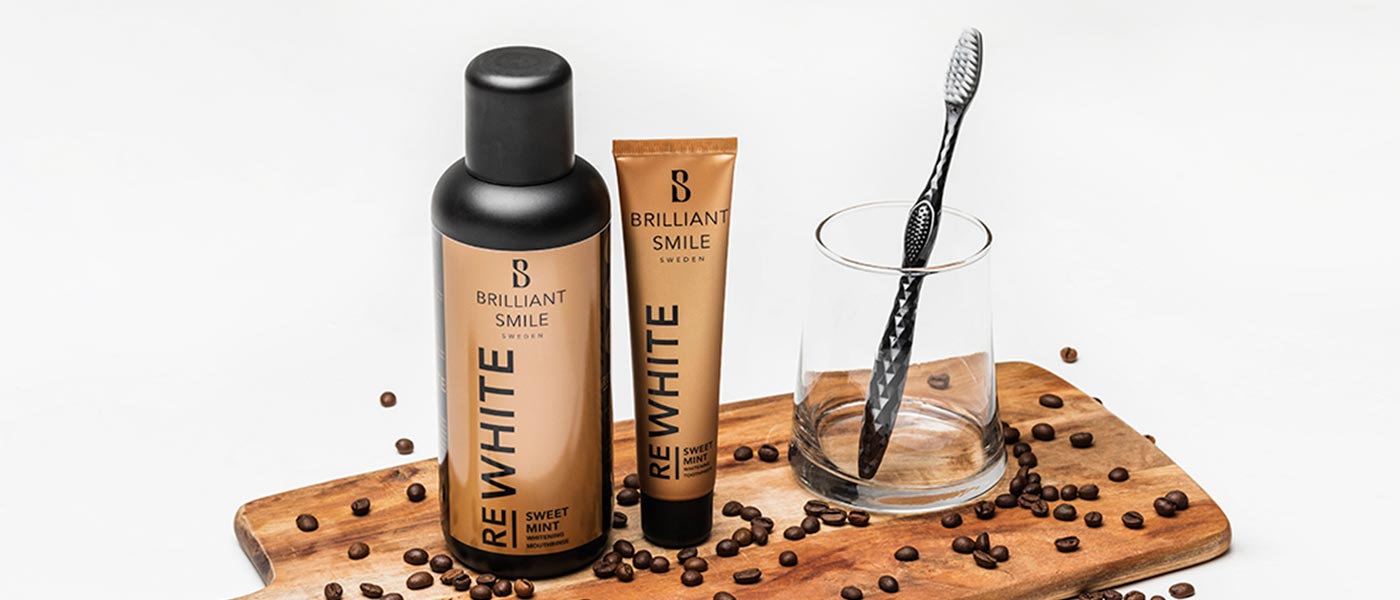 STAIN-FREE RESULTS
REWHITE is an oral care line developed specifically to remove stains from coffee, tea, tobacco and red wine. The product line consist of a mouthrinse and a toothpaste, which provide best possible results when used together. Both products come in sweet mint flavor, and leave a long-lasting fresh feeling after use. Of course, both the toothpaste and the mouthrinse contains fluoride, giving a daily protection against plaque and cavities. 


SIMPLE ROUTINE FOR WHITER TEETH
RINSE FIRST
REWHITE mouthrinse dissolves surface stains and coatings, making them easier to brush off with the REWHITE toothpaste. Use 10 ml and rinse for 1 minute before brushing your teeth. 
BRUSH AFTER
REWHITE toothpaste whitens the teeth by cleaning thoroughly and dissolving stains. Use twice daily after rinsing to revive and maintain a white and healthy smile.