WHITENING ORAL CARE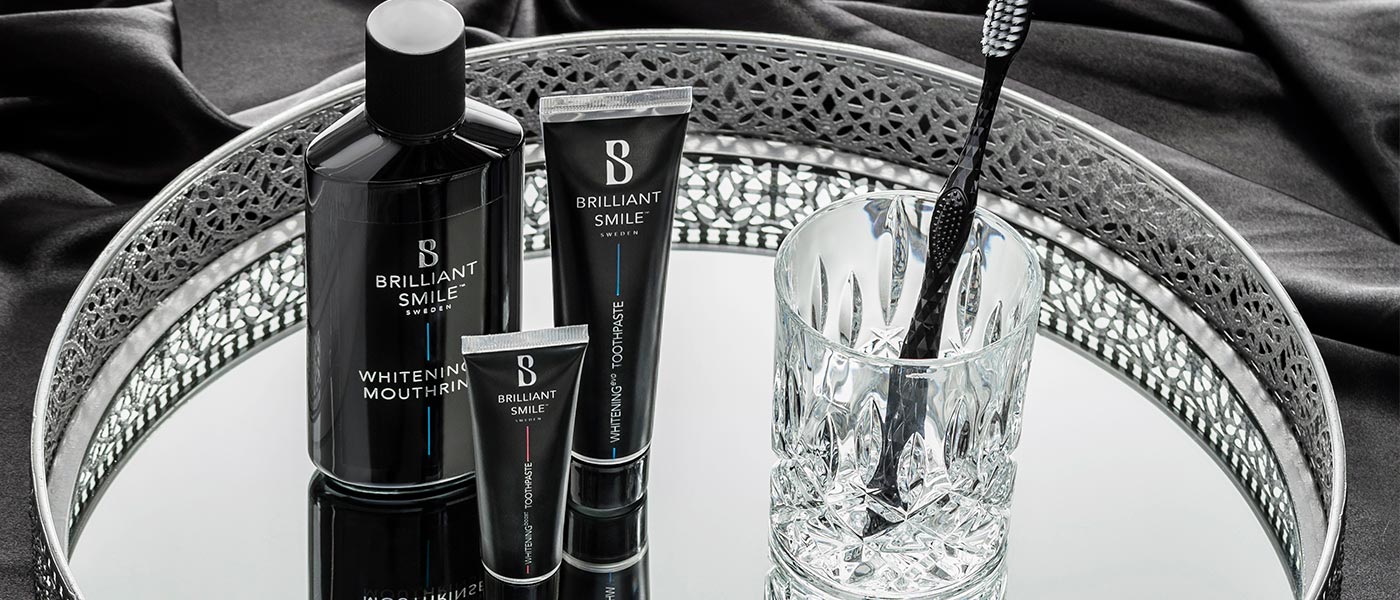 STRONGER AND WHITER TEETH
The whitening oral care series dissolves surface stains by utilizing

active ingredients

, and no harmful abrasives. The active ingredients have been thoroughly tested and they are frequently used in sophisticated oral care products. Studies proving the effects of the active ingredients, are numerous and well-documented.

Most oral care products in the store, currently marketed as low-budget whitening products, have no proven effect. The few products that actually work, usually achieve their effect by abrasiveness. In the long-term however, abrasive toothpastes damage the teeth enamel and these should therefore not be used on a daily basis.

Unlike many other manufacturers who carry different toothpastes for different needs (sensitive, whitening, caries control, etc.), Brilliant Smile has accumulated all these benefits into this premium product series.





3 STEPS TOWARDS A WHITER SMILE


1. WHITENINGevo MOUTHRINSE
Brilliant Smile Whiteningevo Mouthrinse dissolves surface stains and make them easier to brush off. Rinse for 1 minute before brushing, twice daily.
2. WHITENINGevo BOOST TOOTHPASTE
Brilliant Smile Whiteningboost Toothpaste is an is an intensive-care toothpaste for quick removal of surface stains. Use it twice daily for 2 weeks, then replace it with the toothpaste below.
3. WHITENINGevo TOOTHPASTE
Brilliant Smile Whiteningevo Toothpaste contains active ingredients that dissolve surface stains, prevents discoloration and strengthens the teeth, without harmful abrasives.