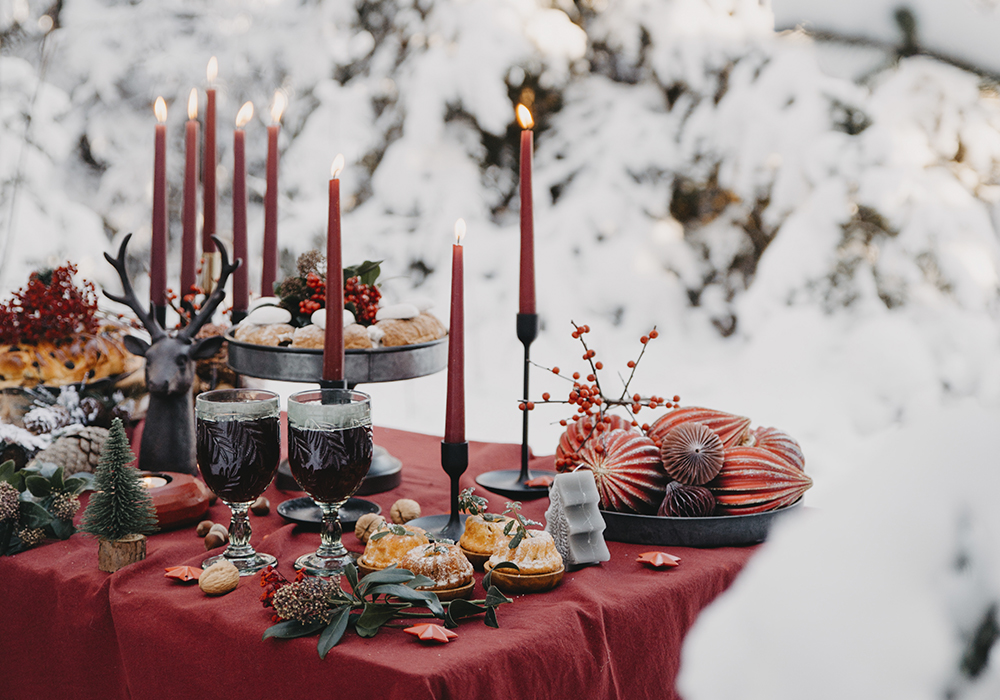 Perhaps you have whitened your teeth to look your best for the holidays? Or perhaps you just want to avoid staining your teeth during this time of feasting? We tell you about the most staining Christmas foods and beverages.

In Sweden, the so-called Christmas table is full of delicious temptations. Some things are however more staining than others, and therefore contribute to discolored teeth.
The most staining things on the Christmas menu:
- "Glögg", which is a Swedish mulled wine with spices
- Red cabbage
- Berry sauce
- Beetroot salad
- "Julmust", which is a Swedish Christmas soda
- "Svagdricka", literally translated to "weak drink", which is a low-alcohol malt beverage
At least for Swedish people, these are difficult things to abstain from during Christmas, but thankfully there is a a solution! By using good oral care products that clean thoroughly, dissolve surface stains and prevent tooth discoloration, you can enjoy all your favorites without worrying!
Keep your teeth white during the holidays with these products:
A box with whitening mouthwash, intensive-whitening toothpaste and extra care whitening toothpaste.
Right now only 298,50:-
Regular price 398:-
Mouthwash and toothpaste that removes stains from coffee, tea, tobacco, red wine etc.
Right now only 141,75:-
Regular price 189:-
There are no comments to this entry.