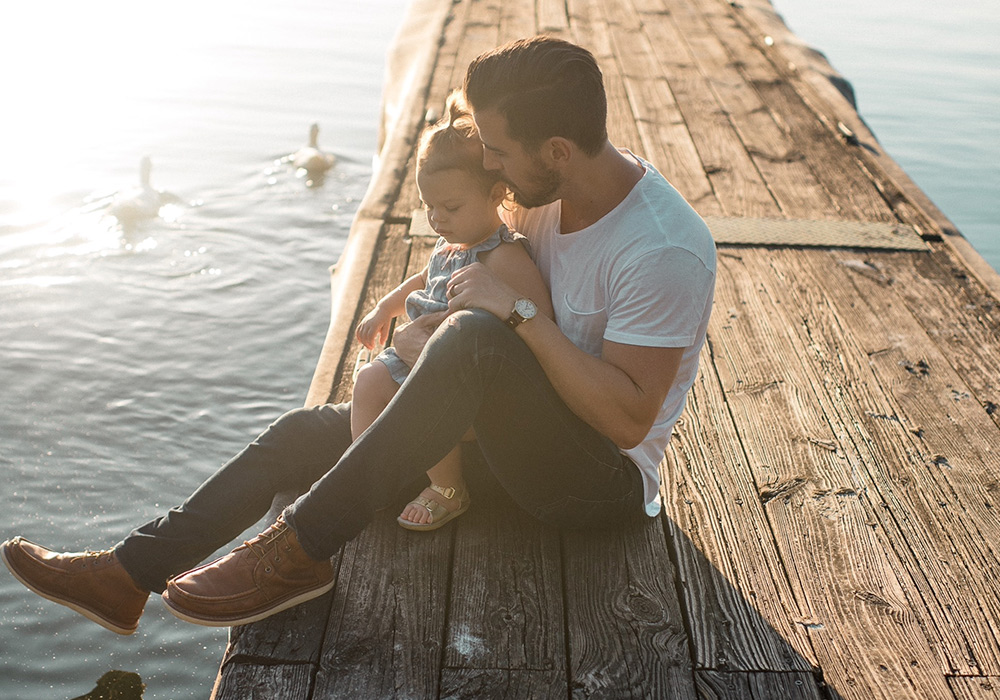 Father's Day is celebrated in Sweden on Sunday November 10th. Do you like to show extra appreciation and want to present the father in question with a lovely gift? Perhaps you have already considered the standard gifts, such as cologne, tie and shirt. Here are some new ideas of gifts for Father's Day!
A nice shaving kit can be both useful and looks great on the bathroom shelf. It gives more of a luxurious feeling for the person who use it to shave.

Cozy indoor slippers
A cold and grey winter evening, a warm pair of slippers can be essential to amping up the coziness vibe at home.

Card holder
Isn't a big fat wallet in the back pocket such a typical "masculine" stereotype? Nowadays, most people only carry cards in their wallet anyways, so why don't you upgrade your father to a modern approach?

Cook book
Maybe it's a hint, that he should spend more time in the kitchen. Perhaps he is a passionate home chef in need of new inspiration. A cooking book is the perfect gift in order to increase the action in the kitchen 😉

Beer / whiskey glasses
Can you ever get enough nice beer- and whiskey glasses on the shelves? I don't think so.

Licorice toothpaste for whiter teeth
Brilliant Smile's HiWhite Charcoal Licorice Mint is a new whitening toothpaste with activated charcoal and licorice flavor! If your dad isn't that into licorice, then can we maybe tempt you with mint or coconut? Or why not give him a classy tasting menu with all three flavors?
 


ONLINE PROMO
HiWhite Charcoal - buy 3, pay only for 2!
Shop now




There are no comments to this entry.