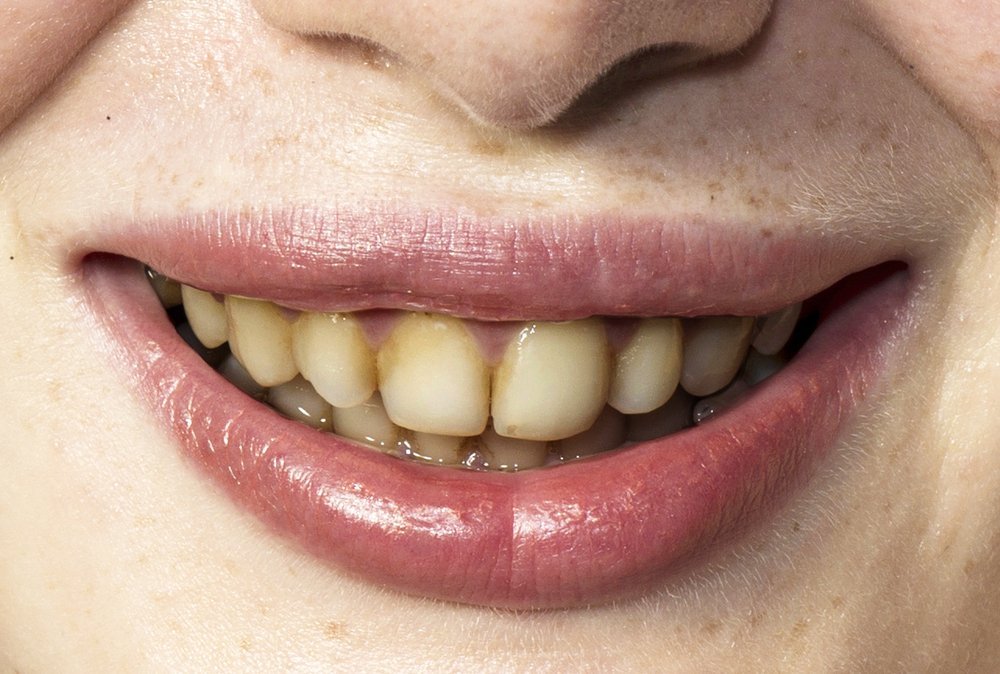 Why do our teeth become discolored? Brilliant Smile informs you of some of the reasons!
What causes our teeth to become discolored?
Discolorations are common and can be caused by a variety of factors.
Food and drinks containing strong colorants that generally stain surfaces, fabrics and materials, can also discolor your teeth.
The more acidic or alcalic a discoloring food is, the more it discolors your teeth. For example, black tea discolors more than coffee, because the tannins (tannic acid) in tea is higher.

Drinks and food?
Example on discoloring drinks and food:
Tea
Coffee
Red wine
Soft drinks
Raspberry
Blueberries
Lingonberries
Turmeric
Curry
Paprika powder
Soy sauce

Other causes of discolorations may include:

Genetics
External factors 
Environmental influences

Preventive actions?
By using Brilliant Smiles Oral Care products daily, new discolorations will be counteracted. The products contain active ingredients that dissolve surface stains on the teeth, while preventing new stains from sticking to the teeth's surface. The Brilliant Smile oral care series is designed for daily use and will make your teeth healthier and whiter. In case of deeper discolorations, inside the teeth, one may need to to add teeth whitening to the treatment. Brilliant Smile teeth whitening, can only be found at dentists/ teeth whitening clinics.

If you want to get rid of discolorations and surface stains from your teeht, we recommend you to try our intensive care treatment the "Oral Care kit"

Please, Click here to find the Oral Care kit
There are no comments to this entry.