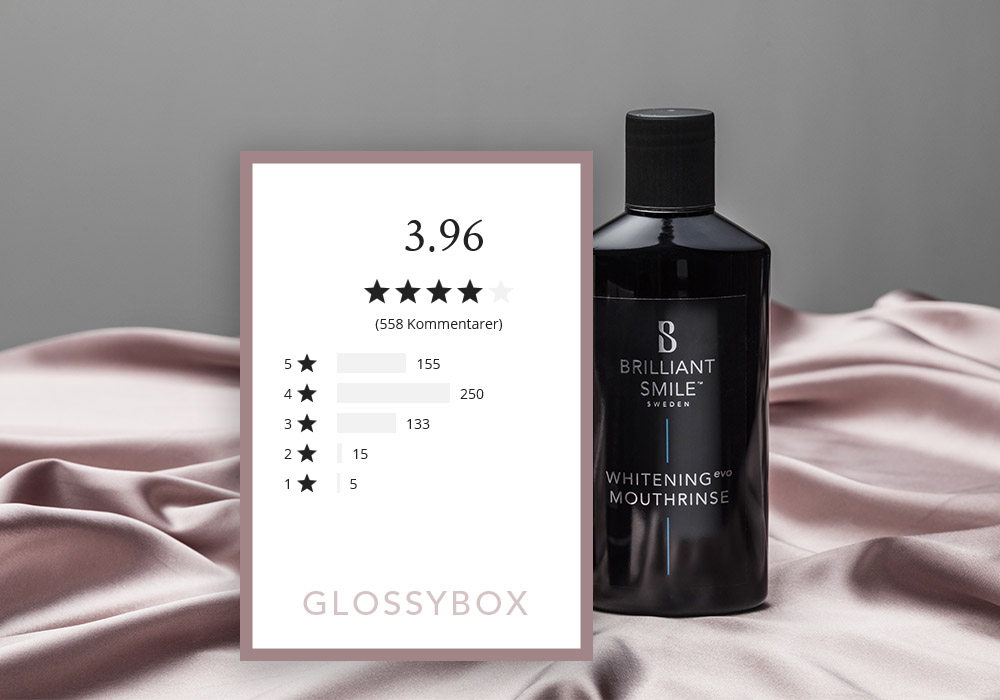 The Glossybox subscribers have rated Brilliant Smile's WhiteningEvo Mouthrinse, awarding it with 4 stars!

Glossybox is a popular Swedish beauty box subscription, with over 50k Swedish subscribers. In June, all the "glossies" received a travel size WhiteningEvo Mouthrinse from Brilliant Smile, and on the Glossybox website they have posted their opinions and rated the product. We are so happy and proud to receive such high praise for our beloved mouthwash, with more than 550 recipients and an average 3.96 (out of 5) rating.


√ The most recurring comment was that you get a really fresh and clean feeling, that lasts a long time after rinsing
√ Many got noticeably whiter teeth after only a few days of use
√ Most took a liking to the flavor, saying the mouthwash is tasty and fresh
√ Many people mention that the product truly delivers on its promises

Thank you Glossybox, and a special thanks to all the lovely glossies for sharing their experience with our product! <3




There are no comments to this entry.